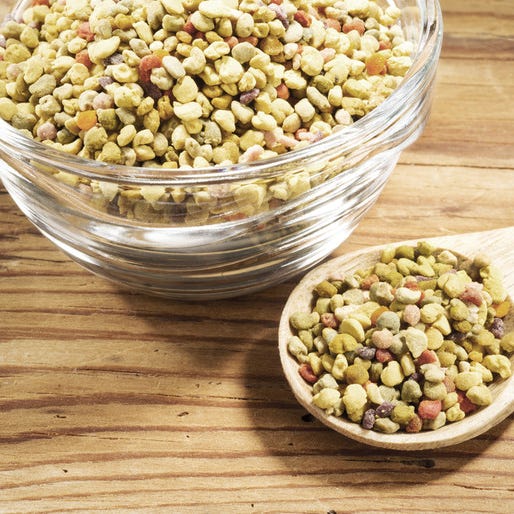 As anyone who has ever been on a diet knows, it's incredibly tempting to want to believe the melt-fat-fast promises made by weight-loss supplements—especially when the label touts natural ingredients. But seriously, don't fall for the claims. The latest example of diet supplement deception has to do with products containing healthy-sounding bee pollen. The Food and Drug Administration (FDA) recently issued a warning on their Web site that some weight-loss supplements made with bee pollen can threaten your health…and even result in death.
It's not the bee pollen that's the actual problem—though to be clear, this substance collected from flowers has zero proven ability to boost weight loss, according to the FDA. What's really dangerous is the fact that the FDA found two undeclared chemicals in some brands of supplements. One of these chemicals is known to boost odds of a heart attack and stroke, and the other is a laxative that's not even approved in the United States. Both can be harmful to people who already have an irregular heartbeat, high blood pressure, or bipolar disorder. To date, reports of more than 50 adverse reactions have been received by the FDA—including heart palpitations, increased blood pressure, diarrhea, chest pain, seizures, suicidal thoughts, and even one death.
In the warning, FDA national health fraud coordinator Gary Coody states, "When people buy these tainted bee pollen weight-loss products, they are unknowingly taking one or more hidden drugs that have been banned from the market." A few brands the FDA tested and called out: Ultimate Formula, Fat Zero, and most recently, Zi Xiu Tang.
Bottom line: Listen to your inner b.s. detector, and drop pounds the healthy way—by eating more nutritiously and ramping up your workouts. And if you're ever tempted to resort to a weight-loss product, first learnhow to discern if it's too good to be true.