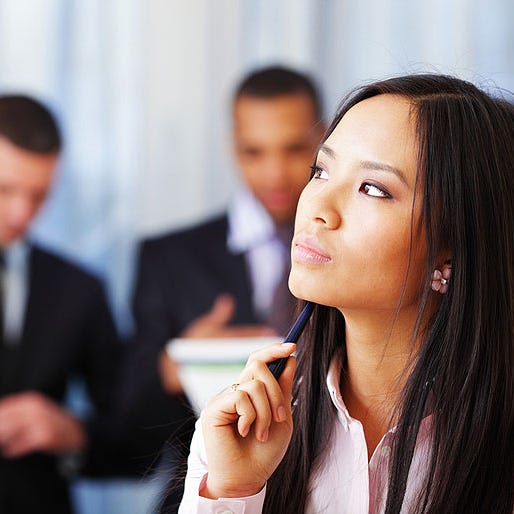 Back in January, we reported on a study that found the type of job you have may affect your obesity risk: Truck drivers had the highest likelihood of being obese, while health-diagnosing occupations had the lowest likelihood (shocker). But now, a new CareerBuilder survey found that it's not just the type of job that can affect your weight—the role you have in said job matters, too.
The national study, which was conducted online, surveyed 3,022 workers across multiple industries about their weight. For starters, it found that 39 percent of workers, both men and women, say they've gained weight at their current job. That's compared to 16 percent who say they've actually lost weight while in their role and 45 percent who've maintained the same number on the scale.
But here's where it gets really interesting: Researchers also found that 44 percent of people in management positions reported having gained weight in their current roles, compared to only 38 percent of employees in non-management positions.
Similar to the study published in Preventing Chronic Disease, this survey also broke down weight gain by profession itself. And they found that Information Technology professionals were most prone to weight gain, followed by government workers and finance employees. Finally, the survey also found that women are more at risk of gaining weight at work: 46 percent of them reported packing on pounds, while only 33 percent of guys did.
The good news? Climbing the corporate ladder at work doesn't have to mean seeing the number on the scale climb, too. Check out these tips for how to prevent packing on the pounds at work.
MORE: The 7 Best Tips to Start Dropping Pounds Today