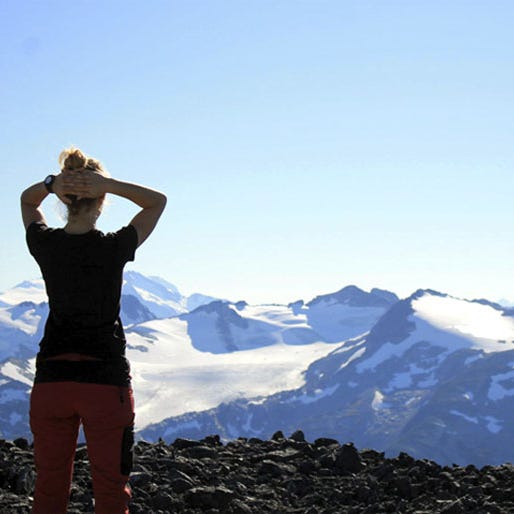 New Year's, while fun, is also slightly depressing. So little daylight! And unless you live in a sunny climate, you're probably dealing with frigid temps. That's why it's an awesome time to start planning a vacation. And get this: While you're at it, you can also seriously slim down. These cool travel vacations promise to help you drop pounds while you're having fun on your trip. Check them out—and then book them ASAP!
Fatpacking
It's a somewhat cruel name, we know. But once you get past that, it's a sweet deal! The program was founded by MIT grad Steve Silberberg, who used to work as an engineer. During that time, he went on a lot of backpacking trips and realized that whenever he returned from one, he'd lost weight—so he started Fatpacking as a way to help others slim down while exploring, too. Today, Fatpacking leads groups of 12 or fewer people on one- or two-week backpacking trips to fun places such as Yosemite and Yellowstone National Parks, the Great Smoky Mountains, and even Patagonia in Chile. Trips range from $1,000 to $1,800, depending on where you go and for how long.
SwellWomen Surf & Yoga Retreat
Not into backpacking? Try a surf and yoga vacation instead. A company called SwellWomen brings you to Maui, HI, for a week-long female-only health and fitness retreat. You get daily portion-controlled meals prepared by a private chef, plus two hours of surfing and yoga lessons each day. The entire all-inclusive shebang costs $2,995 if you stay in a room with another person or $3,595 if you stay by yourself.
Running Vacations
If you're a runner at heart, consider taking an entire "racation." (Yes, that's a "running vacation.") The best part: There's a group called Running Vacations that promises to do all the, uh, legwork for you. All you have to do is tell them what you want—maybe you want to go somewhere where you know the running would be picturesque, for instance, or maybe you want to plan a vacation around a race you have in mind. Simply tell them your vision, and they'll do the planning for you. Alternatively, you can hit up one of their amazing week-long adult women's running camps in Estes Park, CO. Camps are limited to 10 runners per session and are all-inclusive; camp costs anywhere from $1,350-$1,800, depending on your room size.