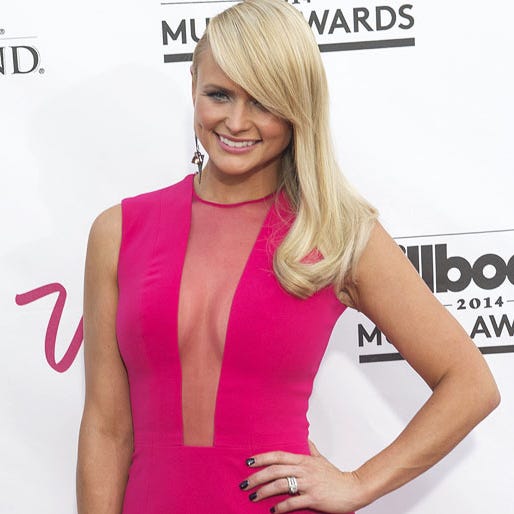 Country superstar Miranda Lambert totally transformed her body in the last year and has been open about her struggles with food and her weight. Twenty pounds doesn't just drop off easily, so to share the ways she stays healthy and motivated. See if they work for you!
She Stopped Trying Trendy Diets
Like so many women, Miranda experimented with different fads over the years. "I did [Nutrisystem] for a month, and then got tired of it," she says. "You get tired of any diet. I've tried everything." She knew the answer was just to change her lifestyle and get used to healthy foods. "I just literally would make grilled chicken breast, sweet potato salad. There was no miracle." She relies on simple choices, like picking fruit when she's offered fruit or fries with her meal.
She Found Her Own Way to Enjoy Vegetables
"I like broccoli with cheese, and carrots with ranch dressing," she says. "It's just how I eat." Miranda was a lifelong veggie hater, but of course drowning her greens in fat wasn't helping her shed pounds. Since she doesn't like the taste of raw veggies, she now drinks a green juice every day: "So if I don't eat anything else green that day, I feel like I've got my green in."
She Improvises Her Cardio
"I hate running," says Miranda. "Like, in huge red letters: I HATE RUNNING." So she burns calories by run-walking, where she'll run for the length of a song, then walk for a song. She also falls back on her cheerleader roots and likes to hop around doing jumping jacks or running up stairs.
She Visualizes Britney Spears
Pop stars accompany Miranda via her headphones during those run-walks, but she also likes to picture them. "If I put on Britney, I can picture Britney's body, and I'm like, 'Oh! Faster!'" she says.