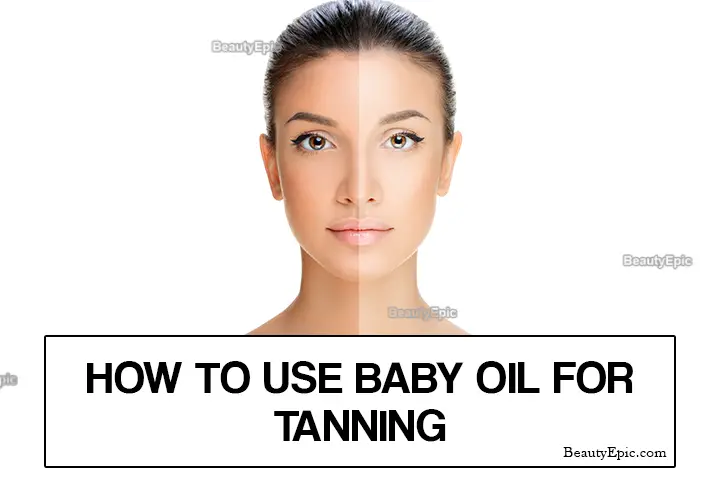 Skin tanning is an activity that the majority of individuals both in the UK and US are practicing in their homes in order to attain a young and smooth skin. Different people use different products for skin tanning although not all of the products are safe. Some affect the skin and can cause serious skin burns while others can even result in skin cancer.
Have you ever thought of whether you can use baby oil for skin tanning? Bay oil is one of the most effective formulas that are designed specifically for the baby's skins but it's also a suitable product for skin tanning by the adults. It works best in terms of moisturizing and nourishing the skin which improves the skins general health. Therefore it's beyond doubt that you can use baby oil for tanning the skin. Discussed below are some of the guidelines on how you can use this oil.
Related: OneSimple Way To Maintain A Flawless Skin
How to Use Baby Oil to Tan the Skin
Ingredients:
(i). Lemon: It's a very essential tanning ingredient since it has vitamin C that plays a major role in the growth of healthy skin. The citric acid contained in it also removes severe tans when mixed with baby oil.
(ii). Aloe Vera: It's a great cooling and soothing agent that boosts skin tanning. Additionally, it reduces side effects that may result from extreme skin tanning.
(iii). Tomato: It naturally repairs damaged skin and brings a long-lasting glow of the skin. It also protects the skin from sun bans during skin tanning.
Related: 5 Easy Tips & Tricks That Will Help You Achieve A Normal Skin Balance
How to do:
Squeeze some lemon juice into a bowl and add Aloe Vera. Stir the mixture until a uniform mixture is obtained and let it settle for a while.

Slice one tomato proportionally and begin by holding it on the face and moving it evenly all around.

Additionally, you can squeeze several tomatoes to obtain their juice if you are to apply it on the whole body.

Dip a soft sponge on the lemon-aloe solution and apply it on the areas you would like them to be tanned and let the skin to dry for a while before applying the baby oil using the fingertips around the face region and hidden parts.

Use the palm of the hands to apply on other body parts and massage gently.
When to do: The afternoon hours are the best for skin tanning since the sun's raises are intense and therefore speeds up the tanning process.
How Long Does it Take to Tan with Baby oil

Tanning using baby oil and the above ingredients takes about 45 to 60 minutes to attain a proper tan.
Pros and Cons of Using Baby oil for Sun Tanning
Pros:
Baby oil results in a long-lasting skin color during tanning

Protects the skin from damages.

It makes the skin smooth and soft.
Cons:
It increases the skin's sensitivity to touch.

It can lead to skin cancer.

Increases the risk of sunburn due to its ability to intensify the suns radiation.
It's therefore important to use various ingredients when tanning the skin using baby oil so that you can be able to minimize and avoid the side effects of skin tanning.